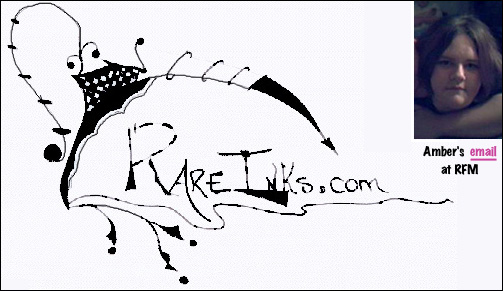 All the colors of a virtual community come together at RFM. James, JollyRoger, and LittleFlyGirl are living out a dream we all can enjoy. I personally have met some wonderful people, and I know they will be friends for a lifetime. We are all different and all have different beliefs but because of the caring and understanding members and owners of RFM, we make it work. There is no other place you can write a poem or story and know you will be understood and not made judgment against.
Plus, listen to Mr. Jimmy tell us the news of the day and open our eyes to so much. He ís a man of the world! The DJs are a wonderful blend of different backgrounds and ages. You can be anyone or anything and still feel comfortable with yourself.
Jolly Roger is a high-spirited guy with a great outlook on life. He does an excellent job with interacting with the members, and he's a very kind person!
LittleFlyGirl is the glue to RFM. She keeps us all in tack and cares about every word we type. She's a wonderful role model and a very professional woman. I remember the first time I logged on to #radiofreemonterey. It was on Dalnet back in the day :) and I remember talking to a very stubborn man named RFMCaptain aka Mr. Jimmy. He got me so fired up in our somewhat argument, I knew I had to come back. This was the place for me. I have been coming back ever since.
I was also fortunate to be able to place my artwork on the RFM website. They have helped me get my business started and kickin. www.RareInks.com I am an Ink Artist. I do one-of-a-kind never-two-alike Ink drawings.
AmberEve